Storytelling, as a business strategy, has always existed in hospitality, but it hasn't been until recently that technology and the available marketing tools have allowed businesses to effectively publish and amplify these stories online. Accordingly, many hotel marketing experts seem to suggest that, in 2015, visual storytelling, along with an effective content marketing strategy, should continue to dictate your hotel's online efforts.
But what exactly is content marketing?
In simple terms, content marketing relates to the art of communicating with your guests, and other potential buyers, by providing them valuable and relevant content without selling. This valuable content can be anything from a selection of the best restaurants and coffee shops around your hotel, to a calendar of festivities and events in your local area, or recipes from the in-house chef. Good hotel storytellers online are moving away from the huge chunks of boring, standardised text and descriptions of amenities, towards the use of big, beautiful, bold images with captivating narratives and compelling bite-sized videos, more fitting to today's multi-device, multi-channel universe.
Yes, it has been said many times before, but we cannot stress enough just how important visuals are to telling your hotel's story online. A recent TripAdvisor study has showed that just by going from no pictures to pictures, resulted in a whooping 138% increase in engagement from consumers.
According to MIT, the human brain can process visual information in as little as 13 milliseconds. It takes three times longer to process a single word! So no wonder customers are so attracted by visuals when researching travel online.
What makes a good story?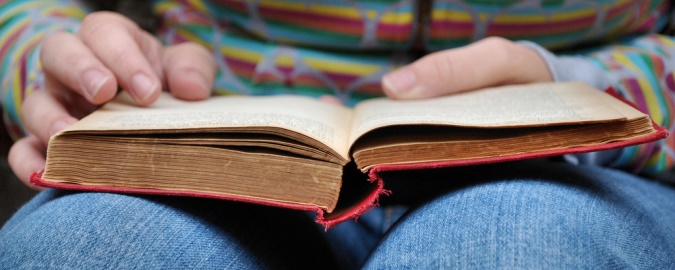 According to digital marketing experts Leonardo, when visual storytelling works it conveys impressions and invokes memories; when it works well, it makes us feel. And this is why, for example, that relative newcomers to the travel scene like Airbnb, have been so disruptive to the travel industry of late. Airbnb is attracting many travellers because it is smartly connecting people to the promise of unique travel experiences, by using stunning imagery, matching descriptions, incorporated reviews and an easy to use booking system. But the real emphasis here is on the promise of a unique travel experience. It's never been just about the rate. It is about the experience you promise your guests.
In today's world, hotel visuals should be more editorial in style, displaying lifestyle flair, clearly communicating the atmosphere and unique experience of staying at that particular property. Some tips to get you started:
Be authentic. Look around your hotel and think about what makes it unique. Here are some questions to help you get going.

Does the building in itself have a particular history? Does your hotel tell this story through its architectural character or any of the original features?
Do you offer any special treats (e.g. complimentary homemade cookies or fresh wild flowers) to guests checking in?
Is your hotel location a unique selling point? Do you boast privileged views over the city/area/region in which you are located?
Do you have an award-winning restaurant or an award-winning chef?
Do you serve only locally sourced produce?
Does your hotel have its own vegetable or aromatic herbs garden?

Recruit your staff. Every hotel has a budding photographer or blogger among their staff, so it shouldn't be too hard to find who they are and get them to contribute with nice pictures or stories/ideas to build upon.
Look beyond your hotel. Look around you. Connect with the local businesses around your hotel, perhaps there are nearby attractions, restaurants, coffee shops, local shops that can be potential suppliers for images and stories that showcase the experience of staying in the neighbourhood.
Consider User Generated Content. Besides your own professional photography, there's plenty out there on the social web just waiting to be discovered. Many guests like to take their own images and share them online. This is not only a great way to connect with them, but also to understand what is it about your hotel that people most "talk" about. Do you see a lot of room pictures? Or perhaps a lot of pictures from the gazebo in the garden? Or the food at the restaurant? Keep in mind thought, when using photos other than your own, you provide the proper credit information, by posting it in the photo caption.
Sort your media into compelling stories. Sort all the above and start connecting the dots. With information from local businesses and the local tourism board you can for example easily create a dedicated page on your website with upcoming events to the area. Update it regularly with nice images and links. Consider all your features and amenities in relation to your competitors. Even if you have very similar offerings, express them more creatively and interestingly than the hotel across the street by using entertaining copy and multi-media:

Get your restaurant chefs to do a series of bite-sized videos showing off some of the best selling dishes;
Build a dedicated page to your garden or hotel grounds, and have media updated according the season of the year.
Perhaps a budding wildlife enthusiast in your staff can help out with nice images and engaging descriptions.
Want to know more? Here are some interesting reads:
Guide to telling your hotel's story on Facebook Timeline by Leonardo
10 Online marketing tips to showcase your hotel by HotelREZ
The Ultimate Guide to Content Curation by Curata
---
Want to know what HotelREZ can do for your Hotel?
HotelREZ Hotels & Resorts is a hotel representation company providing distribution, sales and marketing consultancy and technology to independent hotels and small chains. We provide properties with GDS representation under our own HO chain code, and help market hotels to thousands of travel and MICE agents and partners worldwide. For more information on joining our portfolio of unique and independent hotels contact our Business Development team today or complete our hotel membership enquiry form.
Image Credits:
Once Upon a Time – Image by UNE Photos via Flickr (CC BY 2.0)
Reading a book – Image by .brioso. via Flickr (CC BY-NC-SA 2.0)