Provide

Negotiated Rates
to Specific Clients
Generate volume reservations by participating in corporate, TMC (travel management companies) and consortia hotel programmes and providing client specific negotiated rates.
Travel managers use Request for Proposals (RFPs) to identify the hotels that they may want to work with, decide if the hotels meet the programme criteria and negotiate rates. The HotelREZ Hotels & Resorts team work with the travel managers to ensure that your hotel is sent RFP invitations, whenever relevant.



Choose How to Participate

Annual Programme Fees

or
Pay on Performance
Some RFPs require fees for participation, and whilst the cost of participation in hotel programmes generally works out to be a very small % of the revenue generated, we know some hotels find it hard to get budget approval for fees that have to be paid in advance.
Hence, HotelREZ has established alliances with nearly all global consortia to remove the annual fee for participation for those hotels that want to eliminate any risk. Hotels can instead participate in consortia programmes on a "Pay On Performance" basis. Simply pay an enhanced commission when consortia reservations are generated.
What You Should Know About The RFP Process
Consortia and Travel Management Companies (TMCs) manage a significant percentage of room nights for the hotel industry and are a source of many RFPs;
–
The peak RFP season is from July to September for the following year's participation. If you miss any deadlines, many programmes offer late participation options;
–
Group travel RFPs are generally sent throughout the year as, and when, there is demand;
–
Some require fees for participation, but the cost of participation in hotel programmes generally works out to be a very small % of the revenue generated;
Most RFPs are sent by e-mail or posted on RFP specific tools, like HotelREZ's REZtoMarket. Full training and support are provided;
–
Once an RFP is received, your hotel needs to submit the information requested, in the format that is required and within the deadlines that are set;
–
The client then reviews the information you submit to asses if you meet the programme's criteria and decide if your application will be accepted or rejected;
–
If your application is approved, HotelREZ assists you to load the agreed client specific negotiated rates to the appropriate channels for distribution.
Simplifying the RFP Process
HotelREZ Hotels & Resorts have a team of experts to support hotel members throughout the RFP process, as well as a cutting edge RFP tool, REZtoMarket, to help simplify the process of RFP completion.
REZtoMarket, the RFP Tool
REZtoMarket is an online product that makes RFP completion quick and simple by storing all property details and rate information in one place, allowing your hotel to automatically pre-populate the majority of fields on each RFP bid.
Account Management & Support
Our team works to ensure that all member hotels are invited to relevant RFPs.
We co-ordinate RFP submissions and rate negotiations, and advise hotels what programmes to participate in.
We also assist with rate loading so that the appropriate travel agents or corporate clients can find and book their agreed negotiated rates.
Booking Engine for Corporate Bookers
If your hotel uses the REZbooker hotel booking engine, corporate clients, consortia and TMCs can also access and book their negotiated rates on your website, and enter their IATA number to earn commissions.
You can give each client a branded version of your booking engine and incorporate their logo to show them you value your business partnership.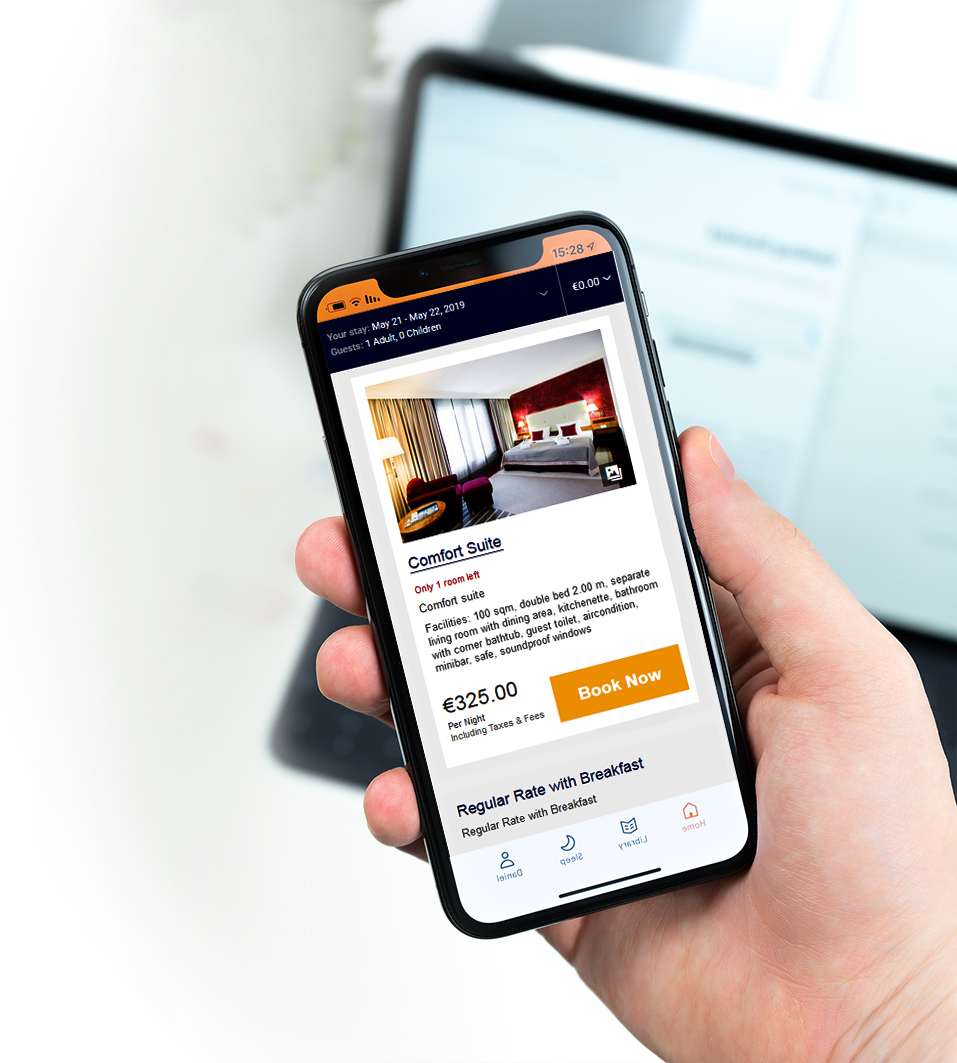 Reach New Markets
We can add real and measurable value to your hotel's business with our comprehensive set of demand generation activities, spanning all market segments. We provide access to agents and preferred partners that wouldn't or can't work with 1,000 individual hotels, but will work with one chain which represents them.