At the core of HotelREZ connectivity is CentralREZ an online hotel Central Reservation System (CRS) designed for hotels and hotel groups that demand an adaptable yet powerful way to manage all online distribution.
From one real-time, easy to use web-based system, you can load and manage your rates and content and distribute them across a multitude of channels effortlessly.
A Central Reservation System Designed for Independent Hotels and Small Groups
Seamless Distribution Across All Channels
HotelREZ Hotels & Resorts offers you flexible hotel distribution. You can choose the channels you wish to distribute through CentralREZ Central Reservation System, as well as manage rates and content per channel, enabling you to put in place specific strategies to optimise your hotel's revenues.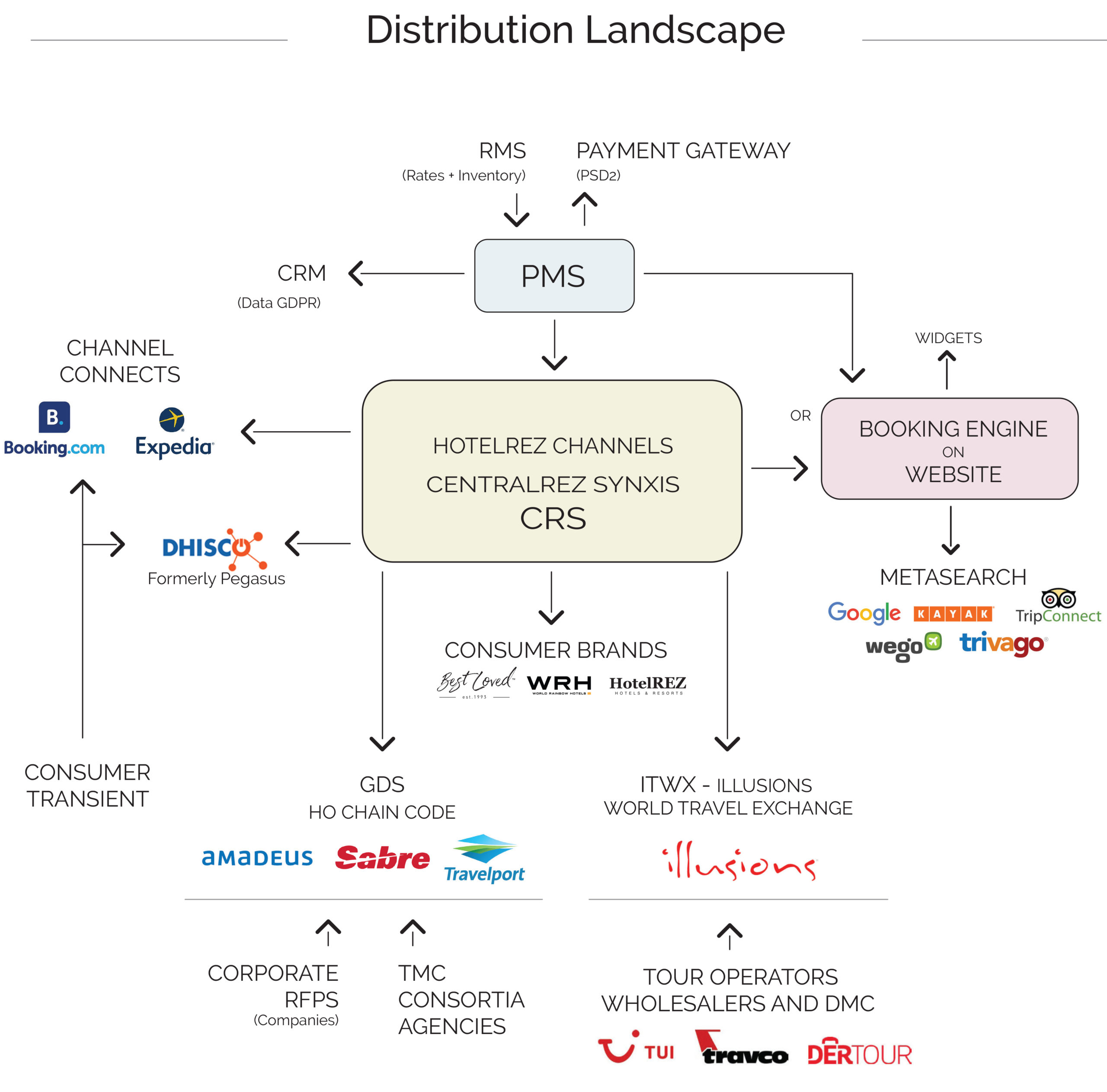 Contact our Team Now to discuss your Hotel Distribution needs
Gain access to over 500,000 travel agents, corporate and MICE bookers and millions of consumers.
Intuitive Technology
All the tools you need for effective distribution and property management.