For most independent hotels, usually short-staffed, the ways of hotel marketing can be a daunting task. As a hotel manager, you probably lack the time to delve properly into even the most mundane of marketing tasks, such as creating a poster announcing cocktail hour at the hotel bar; let alone updating your hotel's status on social media.
If you recognised yourself in this picture then the new HotelREZ Hotels & Resorts 'Hacker's guide to Hotel Marketing' is just the thing for you. Our marketing geniuses have compiled a shortlist of life-saving tips, including some awesome free tools available online, for you to start handling your hotel's marketing, just like a pro. Now let's get started!
Hotel Marketing Hack #1. Design like a Pro
As the saying goes a picture is worth a thousand words; but if you don't have a designer in the team then it's likely that tasks such as producing a flyer will fall onto you. So here are two of our favourite tools for non-designers.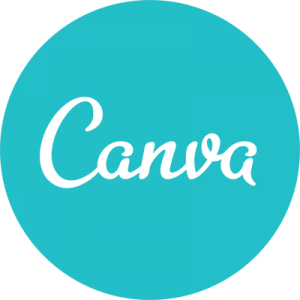 Canva is an extraordinary little tool that should be on every marketer's toolbox. Seriously, this thing will prove so useful you won't believe it's free. Canva allows you to easily create beautiful designs and documents – think posters, flyers, brochures, presentations, social media graphics and even food and drink menus – you name it Canva has it! There are literally thousands of smart-looking templates and layouts for you to pick and choose or modify and adapt according to your own liking. It also includes a ton of free illustrations, font types, icons and shapes. [separator top="2″ bottom="5″ style="none"]
"Our Opinion: This is an absolute essential, go-to tool, for whenever you are stuck out of ideas or don't even know where to start. In addition to the desktop website, there is also a handy iPad app, making it even easier to create stunning graphics on-the-go!"
PosterOven is a free poster creator online that will generate

PDFs with QR codes to promote your Facebook and Twitter profiles so customers can connect instantly. Think about it, you can create a simple pdf poster and display it on reception, allowing those social media savvy guests to quickly find you on their favourite social network and instantly follow/like your hotel, at the swipe of a smartphone!
"Our opinion: Not as wide-ranging as Canva and the available templates certainly lack a wow factor; but the feature to enter your social URLs and automatically include scannable QR codes for your Facebook, Twitter, Yelp and Foursquare, is pure genius."
Hotel Marketing Hack #2. Email like a Pro
Email is still one of the most effective ways to market your hotel. Having an email marketing plan in place can certainly help on pushing your hotel's brand awareness as well as help with reservations.

A popular email marketing tool, MailChimp essentially helps you to create simple email campaigns with lots of great features such as pre-designed templates, A/B testing or list segmentation. Segmenting enables you to create groups within your set of subscribers; for example, you can decide to send a special email only for your VIP guests, which offers them a discount or a free upgrade next time they book directly with you.[separator top="2″ bottom="5″ style="none"]
Our opinion: Perfect for small sized hotel businesses especially those who are just getting started with list building. The tool is absolutely free as long as you have fewer than 2,000 email subscribers, and you can send up to 12,000 emails per month. There are of course more email marketing tools out there, but not all of them are free or as simple to use as MailChimp.
Hotel Marketing Hack #3. Engage (on Social Media) like a Pro
Even in today's world of smartphones and instant connectivity, it's truly amazing how few hotels bother to engage with their customers on social media. The lack of time and resources to update the hotel's social profiles is certainly one of the issues, another is knowing what to post. Besides a few posts on seasonal offers, most hoteliers don't know how to effectively "communicate" on social networks.
The 4-1-1 Rule

Originally designed for Twitter, the 4-1-1 rule can be extended to all social platforms. It tells you that:
For every one self-serving tweet, post or update, you should re-tweet or share one relevant tweet or post, and most importantly share four pieces of relevant content that have been written by others.
Essentially, this rule tells you to start thinking less like a sales person and more like a consumer. You can think about sharing articles from local publications on your hotel's area. Useful posts like tips on what to do on the weekend, a new restaurant review, or a hot new play at the local theatre can be popular pieces, which your followers will certainly appreciate.
Know your Hashtags
Familiarising yourself with a couple of popular hashtags can be a quick way to organise your social content calendar. There are literally hundreds of hashtags for every day of the week, believe it or not, and here are a couple to keep in mind when you don't know what to post about.
#MondayFunday
Can be used on a wide variety of posts from a photo showing the fun side of your business, to simple entertaining posts to engage your audience.
#MotivationMonday
There's nothing that makes people relate more than the feeling of a Monday morning. Feel free to use motivational or inspirational quotes on your post. Much like with #MondayFunday it's ok to step out of the hotel business realm from time to time, but make sure you use it only if it's tasteful and keeps in tone with your brand.
#TravelTuesday
A travel specific hashtag is popular for spreading the news about travel, special deals or simply inspirational pictures.
#TransformationTuesday
This hashtag is particularly useful if you had a recent refurbishment in your hotel. You can post a before and after picture, to keep it interesting.
#WellnessWednesday
Slightly restrictive to health and fitness, but if you have these facilities at your hotel this can be a great way to highlight them with either pictures or links to your website.
#WednesdayWisdom
Similar to #MotivationMonday, but more about wisdom rather than just being inspirational. These posts can be quotes or just wise words and tips. Good for reflecting your business values; you can for example think of sharing a great tip from your hotel's chef or bartender, alongside a nice food or drink picture.
#BeachThursday
Another day-specific hashtag for travel, this time involving the beach, and anything to do with beach living.
#ThrowbackThursday
Normally, users post or tweet pictures of themselves to reminisce about past events. You can use this hashtag a little differently by giving insight into your hotel's past. Historical pictures tend to do quite well.
#ThirstyThursday
Means exactly what it says, so feel free to 'talk' or share images about drinks and drinking, as long as it's at the hotel's lounge or bar (where else?).
#FridayNight
as we ease into the weekend, this hashtag can be used for asking about your followers weekend plans.
#FridayFunday
Similar to #MondayFunday, can be used to show pictures of your staff having fun, or it can be more open to sharing anything fun.
#SocialSaturday
This is a great way to interact with your audience about their day and how they're spending it, or alternatively highlight the social areas or events at your hotel.
#SelfieSunday
Either use selfies or pictures taken of your team going about their business. This will show the personality of your hotel and make you a lot more relatable to your audience.
Want to know more?
Take a look at some other marketing and social media related resources we have written in the past:
---
Want to know what HotelREZ can do for your Hotel?
HotelREZ Hotels & Resorts is a hotel representation company providing distribution, sales and marketing consultancy and technology to independent hotels and small chains. We provide properties with GDS representation under our own HO chain code, and help market hotels to thousands of travel and MICE agents and partners worldwide. For more information on joining our portfolio of unique and independent hotels complete the hotel membership enquiry form.
This guide is the work of HotelREZ Hotels & Resorts and can be distributed freely, however remains the copyright of HotelREZ Ltd. If you wish to use extracts of this guide, please ensure you attribute credit to HotelREZ for the content.