In the past year alone, 70% of followers are believed to have taken some action after seeing travel content on Twitter. Furthermore, an impressive 60M tweets are said to have mentioned hotels, while only a mere 21M tweets mentioned holidays. If that doesn't make you think twice about having your own hotel's account on twitter, then probably nothing else will. HotelREZ Hotels & Resorts have put together a list of best practices and tips for hotels aiming to jump on the opportunity and get started on Twitter.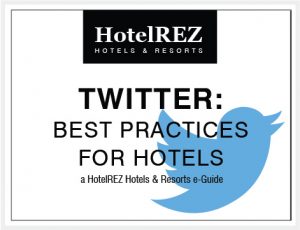 The Facts
Along the likes of Facebook, Pinterest or Instagram, Twitter is a key player in the social media scene, ever since it started back in 2006; and has been acting as a main component in the marketing mix of major travel companies, for quite some time now. Despite this, many smaller industry players are still reluctant to jump on board, in particular the independent hotels that might not have on their staff a marketing manager who can handle all its social media activity.
Another reason, is that, unlike Facebook, Twitter is considered by some as particularly oriented towards specific audiences such as media, celebrities and influencers, but not necessarily accessible to the general public. While there might be some truth to this, it is also true that a lot of consumers are now using Twitter as a way of interacting with brands in real-time, and major companies have started paving the way by setting up accounts specifically to handle customer service issues. This becomes even more of a valid point when it comes to the younger generation of travellers, the so-called Millennials. According to GlobalWebIndex, 59% of millennials are believed to own a Twitter account, with slightly more than one quarter (26%) said to be using the service on an active basis.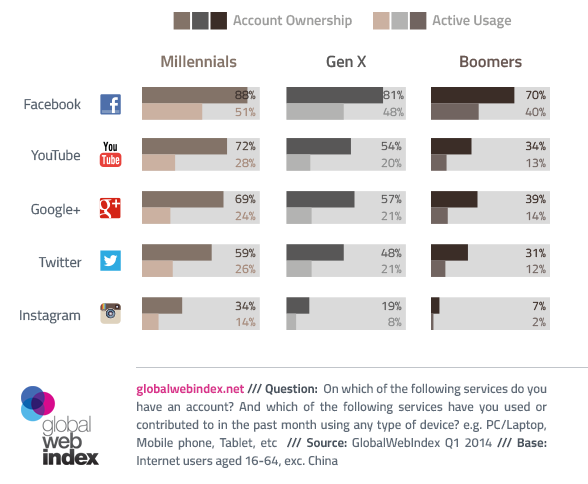 Tips And Best Practices for Hotels
In the travel world Twitter has gained a strong base as the quick, go-to platform for real-time interaction with costumers, in particular the business travellers; but also major influencers and travel media. Airlines, for example, are among the keenest of users – there are over 200 active airlines on Twitter – as they realised it's the most efficient tool to reach travellers on the move.
Learn on how to get started on the Twitter revolution, by setting up your hotel's own account, raising and maintaining a loyal following or interacting with your hotel guests in real time. Click below to download the Twitter: Best Practices for Hotels [e-Guide] for free.
Want to know more?
Take a look at a few other articles you might find interesting:
---
Want to know what HotelREZ can do for your Hotel?
HotelREZ Hotels & Resorts is a hotel representation company providing distribution, sales and marketing consultancy and technology to independent hotels and small chains. We provide properties with GDS representation under our own HO chain code, and help market hotels to thousands of travel and MICE agents and partners worldwide. For more information on joining our portfolio of unique and independent hotels contact our Business Development team today or complete our hotel membership enquiry form.
Image Credits: iPhone- Image by Brian Wilkins via Flickr (CC BY-NC 2.0)