Just recently TripAdvisor for Business' President Marc Charron published a guest article on BigHospitality, revealing the results from the latest TripBarometer report focusing on The Social Traveller trend.
The report reveals what many of us already know, which is, travellers are heavily influenced by user-generated content, particularly when it comes to the planning and booking phases of their trips. According to the study, when looking for inspiration for their trips:
84% of UK travellers consider written reviews to influence them the most;
80% of UK travellers consider ratings on review websites.
Another result which is hardly surprising is the fact travellers are increasingly more mobile and as such their mobile phones are the ever-present holiday companion: 86% of UK travellers admit their mobile devices travel with them.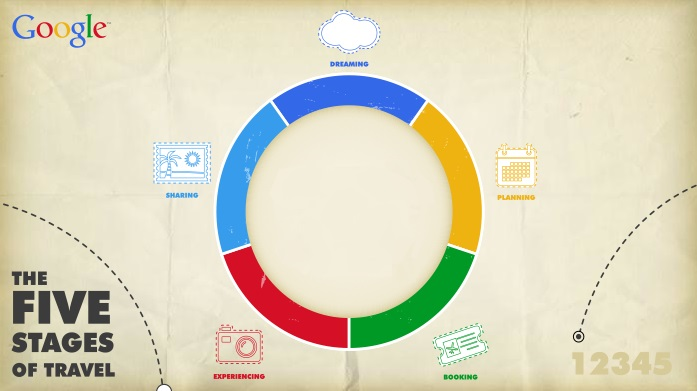 Overall the report touches on 4 key points that should be considered a priority for most hospitality businesses, if they are to ride the social traveller wave:
Content from review websites tops the list when it comes to travel inspiration and planning;
Visual content (e.g. photos) is highly influential;
Blogs are an important travel planning source for travellers;
Travellers are increasingly more mobile, and therefore expect travel content to be as well.
Consequently, the article suggests, to maximise their marketing potential, hospitality businesses need to make sure they are leveraging these social travellers' habits appropriately by:
Focusing on owned channels
A hotel's own website should present an accurate idea of the property including its facilities and services, ensuring guests get an exact picture of what to expect. Professional photo content as well as user generated reviews can help paint that picture. Businesses with a TripAdvisor Business listing can stream their reviews directly onto to their own website, validating the kind of transparency travellers like to see.
Social Media platforms are another channel not to be ignored. 31% of UK travellers admit to being influenced by travel photos on social media, and 18% by travel videos.
According to TripBarometer, 24% of UK respondents consider travel blogs to be influential in the inspiration and research phase of their trips. Savvy hoteliers and other travel businesses have now started blogging to interact with potential, current and previous guests.
If Social Media is Queen, then Mobile is King. As stated above the vast majority of UK travellers admit to taking their mobile devices on holiday, and of those over half use their mobiles to find their way around. According to TripBarometer travellers are still in planning mode when they reach the destination, 38% use their mobile to look for restaurants, 36% to look for activities and things to do, and 12% to look for hotels. Having a mobile friendly website and booking engine is now essential for any hotel business.
---
Want to know what HotelREZ can do for your Hotel?
HotelREZ Hotels & Resorts is a hotel representation company providing distribution, sales and marketing consultancy and technology to independent hotels and small chains. We provide properties with GDS representation under our own HO chain code, and help market hotels to thousands of travel and MICE agents and partners worldwide. For more information on joining our portfolio of unique and independent hotels contact our Business Development team today or complete our hotel membership enquiry form.
Image credits
Feature image by Bradley Wells via Flickr (CC BY-NC-SA 2.0)