The Northamptonshire based HotelREZ Hotels & Resorts member, Sundial Group, has been Highly Commended for Service Excellence at the 2014 Midlands Family Business Awards.
The awards, which took place last Thursday at Nottingham Trent University, are organised by The Wilson Organisation and showcase the achievements of the region's best run family businesses and their leaders.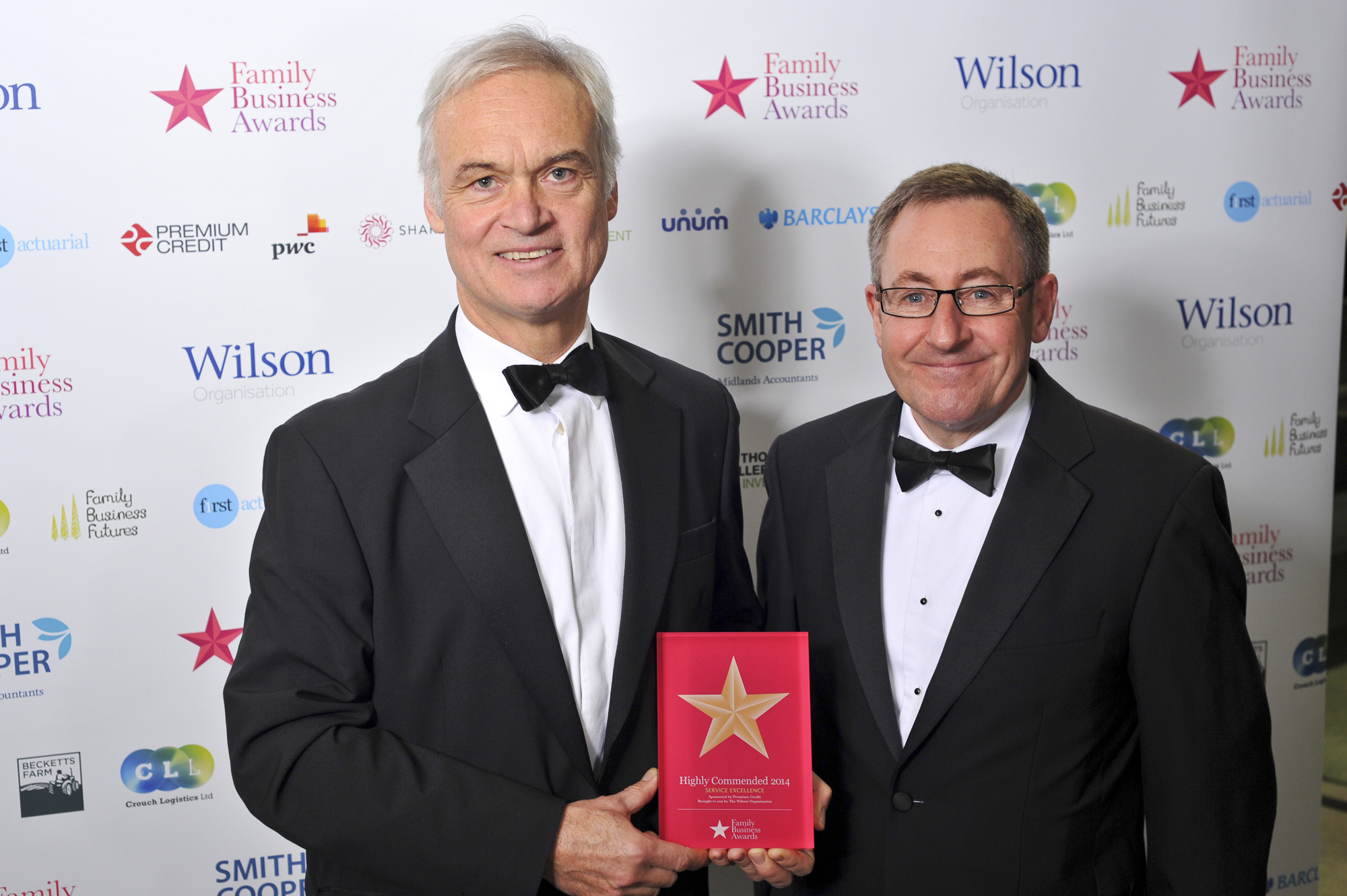 Annabel Prow, CEO of The Wilson Organisation, said:
"Family businesses are the bedrock of the UK and global economies, generating over £1 trillion each year in UK revenues and providing more than nine million jobs in the UK. The Midlands is home to almost half-a-million family businesses, and all entries this year demonstrate the exceptional pedigree of the region's family businesses."
With 50 years of experience in the hospitality industry, Sundial Group is owned and managed by the Chudley family. Being Highly Commended in the Service Excellence category reflects the group's long-standing reputation for excellent hospitality and the family's ongoing commitment to providing a first class service at its three venues in Northamptonshire, Warwickshire and Surrey.
Tim Chudley, Managing Director of Sundial Group, said:
"We are really thrilled to receive this award for service excellence as it is at the very heart of everything we do. Rubbing shoulders with other award-winning entrepreneurs on the night was a great reminder of how much energy and passion exists in family businesses. Because customer service excellence is a massive strength of owner managed businesses, the competition for this award was intense."
About Sundial Group
Sundial Group are a multi award-winning hotel group with three dedicated meeting venues, a venue-finding agency and a team building company. Their hotels include the 4 star Northamptonshire based Highgate House,  the 4 star Woodside Hotel in Warwickshire, and Surrey based Barnett Hill.
---
Want to know what HotelREZ can do for your Hotel?
HotelREZ Hotels & Resorts is a hotel representation company providing distribution, sales and marketing consultancy and technology to independent hotels and small chains. We provide properties with GDS representation under our own HO chain code, and help market hotels to thousands of travel and MICE agents and partners worldwide. For more information on joining our portfolio of unique and independent hotels contact our Business Development team today or complete our hotel membership enquiry form.