Last month saw the release of "The Future of Meetings in Hospitality", an industry trends report, by travel intelligence company Skift, intended to deep dive into how hospitality companies are remaking the modern meetings and conference events.
A Millennial Revolution?
According to Skift, hugely popular events such as the annual TED Conference, or South by Southwest (SXSW) in Austin, Texas, are beginning to influence and shape the future of the traditional meetings industry. Customary breakout room lectures and theater-style ballroom seating configurations are soon to be a thing of the past, and times dictate hospitality brands need to adapt.
There is now a budding drive to supplant the traditional with crowd sourced, co-created, hybrid events, with mobility and technology at the helm of this revolution. Millennials, or Generation Y, are of course driving these changes in the MICE industry, with their appetite for connected digital communities crossing both personal and professional boundaries.
But while this shift is still in its embryonic stage, the report indicates innovative meeting planners, hotel groups and hotel conference services staff are developing programs to add new dimensions into the overall meeting scheme, by innovating and ditching the one-size-fits all approach.
The Social Media Craze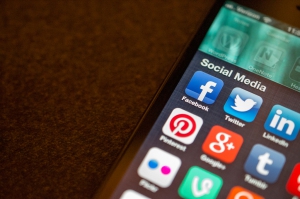 Social media is another major topic of discussion, about how to enhance productivity and level of engagement in the meetings and events industry. With nowadays every conference proclaiming its own hash-tag and attendees live tweeting, or posting pictures and videos of events on Facebook and Instagram, it was only a matter of time before someone took it to the next level in another type of social gathering: Weddings.
Travel news website Tnooz, reported just last week that W Hotels in New York have launched what it calls a "social media wedding concierge service" to its wedding packages. The hotel will not only document the entire wedding ceremony by uploading wedding pictures and videos into Instagram and Vine on behalf of the happy couple, but there is also the possibility to create and maintain a wedding blog, honeymoon boards on Pinterest, and wedding guests will be encouraged to use a specific hash tag when they upload their own content into social media.
The hotel claims its responding to an overwhelming social media trend observed among its wedding clients.
"Many couples want to build a social media footprint on their special day (in fact, people have even asked W how they can get their wedding to "trend"!) and can now hire an expert to help them through the process."
---
Want to know what HotelREZ can do for your Hotel?
HotelREZ Hotels & Resorts is a hotel representation company providing distribution, sales and marketing consultancy and technology to independent hotels and small chains. We provide properties with GDS representation under our own HO chain code, and help market hotels to thousands of travel and MICE agents and partners worldwide. For more information on joining our portfolio of unique and independent hotels contact our Business Development team today or complete our hotel membership enquiry form.
Image Credits
TED Talk image by: Steve Jurvetson via Flickr (CC BY-2.0)
Social Media image by: Jason Howie via Flickr (CC BY-2.0)