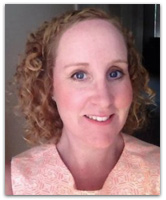 HotelREZ Hotels & Resorts, a leading global hotel representation company, today announced the appointment of Emma Stevenson as its new Sales Director for MICE (Meetings, Incentive, Conference, Exhibitions).
Emma Stevenson's new position has been added to ensure that HotelREZ Hotels & Resorts continues to increase MICE bookings and exposure for the company's growing portfolio of over 600 hotels, represented by HotelREZ, which are able to offer meeting and conference space and facilities, alongside hotel accommodation.
Together with her team, Stevenson will be responsible for securing international meeting RFP's and increased business from the company's existing relationships with MICE bookers, agents and online partners; as well as seeking out and building new partnerships.
Stevenson re-joins HotelREZ after a short break with Jupiter Hotels, and will be based in the company's head office in Nottinghamshire.
Daniel Simmons, Executive Director of Hotel Services, explains:
"We are very pleased to welcome Emma back to HotelREZ Hotels & Resorts, her experience and knowledge within the industry has proved invaluable to us in the past. The MICE market offers significant revenue for many of our independent properties, and more and more hotels are turning to us for help in reaching new booker audiences, particularly in the MICE segment."
Emma's valuable experience in the hospitality industry spans over 20 years with a strong background in a variety of corporate, sales and MICE related roles, having worked with several established UK hotel groups including Principal Hayley, Menzies and Jupiter Hotels.
---
Want to know what HotelREZ can do for your Hotel?
HotelREZ Hotels & Resorts is a hotel representation company providing distribution, sales and marketing consultancy and technology to independent hotels and small chains. We provide properties with GDS representation under our own HO chain code, and help market hotels to thousands of travel and MICE agents and partners worldwide. For more information on joining our portfolio of unique and independent hotels contact our Business Development team today or complete our hotel membership enquiry form.