HotelREZ launches REZbooker 3.0, the hotel industry's newest and most feature rich booking engine, designed to help independent hotels and small chains convert online shoppers to hotel guests, delivering real-time confirmed reservations.
HotelREZ, a leading international hotel representation company with more than 1,000 properties in 27 countries, today launched a new hotel booking engine, REZbooker 3.0. REZbooker is launched in response to feedback and research from independent hotels and small chains about the functionality that they needed in a hotel booking engine. It is available in 16 languages, multiple currencies, seamlessly integrates with a hotel's website design and is packed full of configuration options, providing hotels with total flexibility and control of their online reservation process.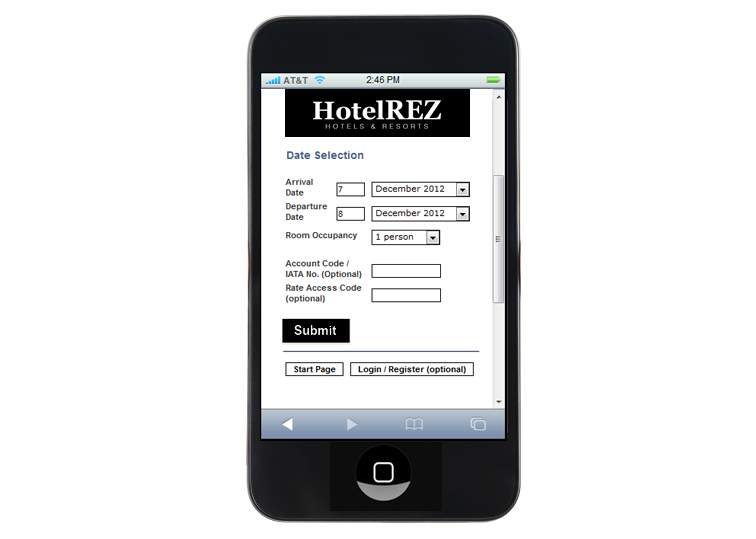 The REZbooker 3.0 booking engine has undergone rigorous testing by usability consultants, to ensure that the booking process is optimised to convert online shoppers to hotel guests whilst also maximising revenue per booking for the hotelier. Features for hoteliers include the ability to display multiple room and rate images, manage dynamic packages, promotions and room upgrades, and offer promotional pricing and multiple room bookings in one reservation.  REZbooker 3.0 is simple to add to an hotelier's website and Facebook fan pages.
REZbooker 3.0 has also been designed to enable hotel marketing and web professionals to maximise their return on investment from online marketing campaigns. The booking engine offers extensive merchandising options for hoteliers including the ability to create rate or campaigns specific landing pages or designs. Full visibility into campaign set up and performance is provided via integrated tracking and reporting and the ability to run A/B tests to improve response rates on campaigns.
All rates and inventory for REZbooker 3.0 are managed via CentralREZ Central Reservation System. Hotels can choose to load rates just for the booking engine, or also opt to add additional distribution channels such as GDS and online travel agents.
Mark Lewis, Managing Director and Founder of HotelREZ commented:
"The response we have had from our hotel members to REZbooker 3.0 has been phenomenal. We are now excited to introduce REZbooker 3.0 to the industry. Hoteliers that have seen it are all impressed by the intuitive nature of the booking engine process for shoppers, whilst also providing the hotelier with the functionality they require to generate increased revenue per booking. I urge hotels to sign up to one of our webinars to find how REZbooker 3.0 can increase their website revenues."
HotelREZ are offering all hotels that sign up before the end of November 2011 a free 3 month trial. Hotels that sign up to the 3 month trial will pay no set up or transactional fees for the first 3 months that their booking engine is live. Furthermore, hotels that move to REZbooker 3.0 will therefore immediately see savings on their current provider plus an uplift in conversion.
---
Want to know what HotelREZ can do for your Hotel?
HotelREZ Hotels & Resorts is a hotel representation company providing distribution, sales and marketing consultancy and technology to independent hotels and small chains. We provide properties with GDS representation under our own HO chain code, and help market hotels to thousands of travel and MICE agents and partners worldwide. For more information on joining our portfolio of unique and independent hotels contact our Business Development team today or complete our hotel membership enquiry form.