Increase Travel Trade Bookings
If you are looking to increase bookings from the travel trade, HotelREZ Hotels & Resorts can work with you to put together a tailored marketing plan. Reach regional travel agents, global consortia and travel management companies, corporate or MICE bookers through travel trade marketing campaigns.
From emails campaigns and PR to targeted banner placements and GDS advertising, HotelREZ can help you plan the most cost efficient way of getting your message across to the right people at the right time.
Send an email promoting your hotel to our agent, corporate, press or MICE databases. Ideal for high priority or time-sensitive messages.
HotelREZ will work with your hotel to design and send the email, as well as provide you with statistical feedback on open and click through rates.

HotelREZ are able to work with your hotel to put together GDS specific marketing campaigns, from sign in messages on Amadeus, to Sabre's Hotel Spotlight programme.
There are also a number of free of charge ways that you can promote your hotel through the GDS, and our support teams will be able to advise you of these opportunities.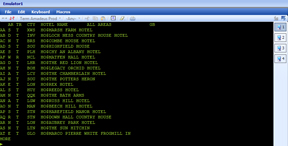 Many of the consortia programmes such as ABC, CWT or World Rainbow Hotels, offer additional marketing opportunities when you join them. Our support team will be able to indicate in more detail what these opportunities entail.
Send an email, advertise in an agents newsletter or on their sign in screens, and boost awareness of your hotel further with targeted booker audiences.