HotelREZ Hotels & Resorts
HotelREZ Hotels & Resorts is one of the world's largest, yet tailored, companies dedicated to marketing and connecting independent hoteliers with bookers around the world. We provide distribution, revenue, sales and marketing services and consultancy to over 1,000 independent hotels and small hotel groups in over 40 countries. The HotelREZ member portfolio includes a wide variety of hotels and resorts, from sleek boutique city gems, to country-house retreats full of charm and history.
At HotelREZ we are focused on delivering results that surpass the expectations of each and every hotel member. Our strong client retention rates along with a steady growth in our hotel portfolio reflect our reputation and commitment to excellence in everything we do.
We are entrepreneurial, ambitious and results orientated.
Why HotelREZ Hotels & Resorts?
I would recommend HotelREZ to any hotel that is looking for a reliable and user-friendly GDS representation company.
AX Hotels has been working with HotelREZ for quite some time now, and we believe this partnership has helped us succeed and improve our hotels revenue considerably. The Palazzo Capua is a very unique property offering both leisure and business travellers to Malta with a distinctive and valuable hotel offer.
We are very excited to be the first APAC hotel under the HotelREZ Hotels & Resorts umbrella. HotelREZ has a reputation for helping to distribute and market independent and small chain hotels, by providing them with all the necessary tools and putting at their disposal a dedicated team of account managers and support staff.  We look forward to maximising our revenues on the different channels now available to us.
The HotelREZ team have a vast knowledge on the Corporate and MICE side of business, and that is one of the main reasons why we decided to switch to them. They will also be advising us on rate and distribution strategies so we can maximise our revenues on the different channels.
We are delighted with our continued working relationship with HotelREZ. We cannot fault the fantastic account management & customer service.
This is the first time Champneys will be available on the Global Distribution Systems (GDS), and as such we wanted to choose a reliable partner with an undisputable record of helping hotels and resorts to maximise their revenues. HotelREZ Hotels & Resorts are specialists in marketing and connecting unique hotels and resorts worldwide. They have an exceptional team with a great deal of experience, and have helped us every step of the way.

Rebecca Edwards
The switch over from our previous provider was conducted in a quick and efficient manner, and we are quite pleased with the way the whole process was accompanied by the HotelREZ team.
Jalta Boutique Hotel is one of the most renowned hotels in the Czech Republic. The exceptional interior design combining luxury, comfort and tranquillity makes our hotel popular among leisure and business travellers alike. We believe our property is able to satisfy even the most demanding of clients. And ultimately that is why we chose HotelREZ Hotels & Resorts to help us attract new potential clients, particularly from the UK, European and North American markets.
HotelREZ Hotels & Resorts was established in 2004 and is a privately owned company directly managed by its team of Executive Directors.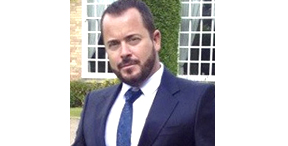 Mark is the founder and managing director for HotelREZ and World Rainbow Hotels. He started HotelREZ in 2004 after a successful career at renowned travel companies including Thomas Cook and Pegasus Solutions.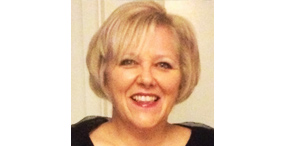 Yvonne is in charge of all of HotelREZ's finances and making the most out of our budgets and projections. Yvonne has over 20 years experience in finance and accounting and has been with HotelREZ since 2008.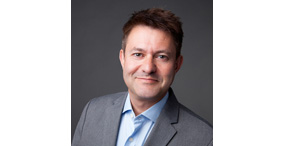 Daniel manages sales and client relationships at HotelREZ. He has over 15 years experience in the hotel industry and is a member of the Institute of Marketing, HCIMA and SKAL.
View Our Customer Charter
HotelREZ aims to be the largest hotel representation company offering a dedicated tailored service to help independent hotels compete globally. Our aim is to grow by way of reputation and a commitment to excellence.
View Our Customer Charter
HotelREZ Hotels & Resorts Clients