China – The largest international source market
With over 100 million outbound trips registered in 2014, and a tourism expenditure of $165 billion, China is already the world's number one international tourism source market, and according to forecasts, set to grow even further hitting the 200 million mark by 2020. Chinese travellers are also ranked among the world's top spenders on a per-trip and per-night basis.
As an independent hotel you need to ensure your hotel gets its share of this profitable market. 
Targeting Chinese Travellers
REZChina is a new service from HotelREZ Hotels & Resorts, aimed at helping independent hotels capitalize on this growing market.
REZChina offers hotels:

a Chinese mobile-friendly and totally responsive website setup, including content translation by local Chinese and baseline SEO best practices
website hosting in Hong Kong or Mainland China with a dedicated IP server
account setup and upkeep on leading Chinese social media platform, Weibo
For hotels using HotelREZ Hotels & Resorts for GDS/IDS distribution, additional services include:
setup and distribution to some of China's leading OTA's, including Ctrip
GDS content translation and loading
translated booking engine for website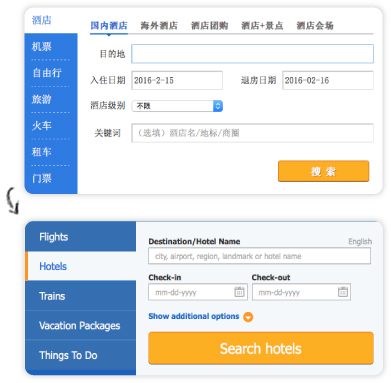 Contact Us
Find out about REZChina
If you'd like to know more about REZChina fill in a form to request a call back from our team.
Contact Us